18 October 1948 - 22 september 2018
It is with deep sadness that we heard about the passing of William (Bill) Walsh BA, JD of Washington DC.
Partner at Bisceglie and Walsh Law Firm, Bill was an energetic and passionate International Human Rights attorney who dedicated over 40 years to human rights matters, representing clients nationally and internationally in the US, Europe and in the International courts too.
Bill was a member of the U. S. State Department Advisory Working Group on Religious Freedom and Vice-chair of the Board of Directors of the Institute for Religion and Public Policy, an organisation that seeks to encourage open dialogue and shape public participation in policy of the global community of faith.
Our chairman, attn. Amicarelli, last saw Bill Walsh on the 11th-14th of September at the OSCE ODIHR Human Dimension Implementation Meeting 2018 in Warsaw, where they could discuss some current legal cases regarding religious persecution in the world.
Bill will be missed by many but indeed his work and achievements in the Courts of Law and his uttermost passion will be of inspiration and guidance for new generations of human rights lawyers internationally.
Our Federation commend and praise his great efforts and work for improving Freedom of Religion and Belief in the world that must and will be continued.
We express our sincere condolences to his family and his colleagues in DC.
European Federation for Freedom of Belief (FOB)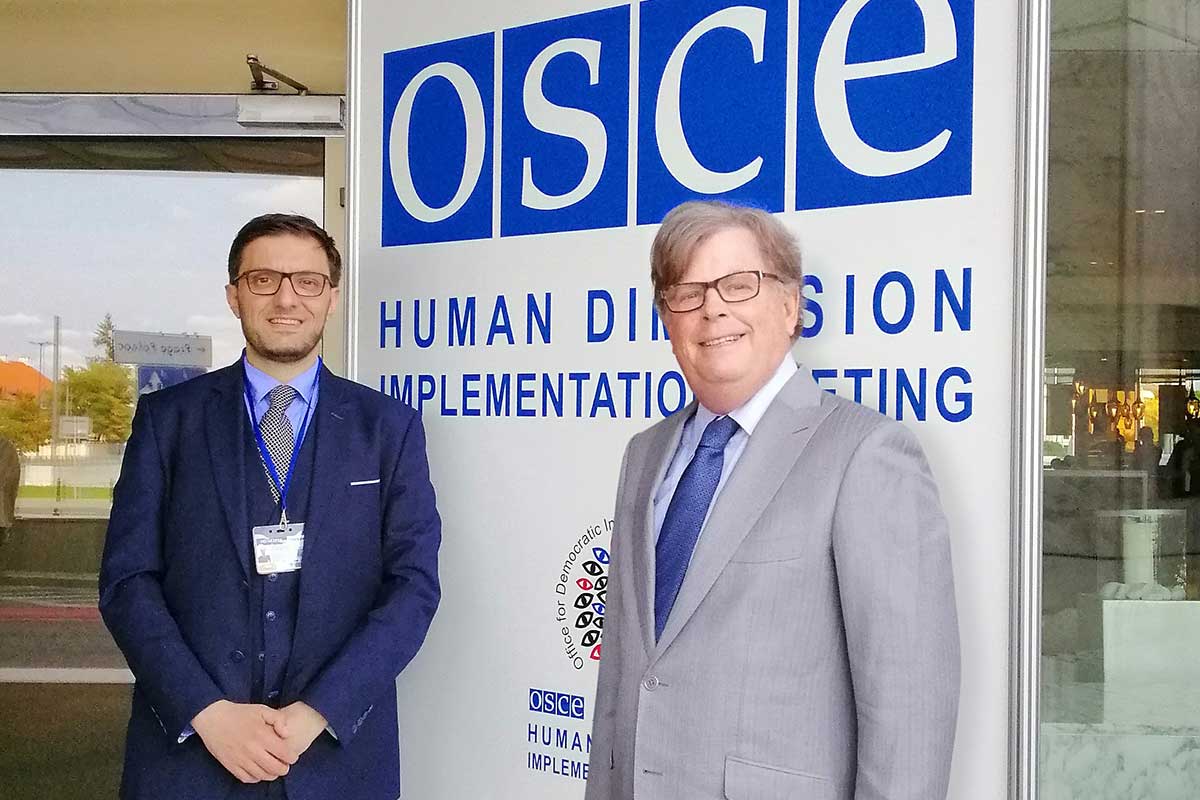 William (Bill) C. Walsh, pictured right