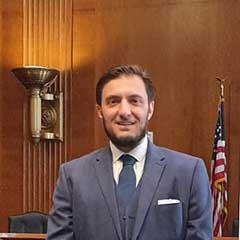 For the second consecutive year the Ministerial to Advance Religious Freedom was held in Washington DC, USA, 15-19 July 2019.
The Ministerial wanted and hosted by Secretary of State Mike Pompeo gathered governments representatives and experts from across the world.
After the successful First Ministerial in 2018, Secretary of State announced the Second Ministerial, and due to the extraordinary response this year, Mr Pompeo has now announced the Ministerial will be an annual appointment.
This year representatives of some 100 governments and international organisations have joined to discuss how to advance religious freedom in the world with the help of renowned experts.
One week before the beginning of this Second Ministerial Secretary of State Mike Pompeo announced the establishment of a Commission on Inalienable Human Rights whose main aim is to implement the content of the UN Universal Declaration of Human Rights of 1948.
Freedom of Religion and Belief is part of the US Foreign policy and this has recently caused conflict with China that considers it an interference into internal affairs of a sovereign country the fact that the US along with a number of other, mainly Western, countries has denounced and reported the religious persecution in China, calling on that country's government to close down the internment camps, often referred to as concentration camps, though officially called re-education camps, where Christians, Muslims, and members of Falun Gong and other minorities considered as xie jiao, namely unorthodox groups, are detained and forced to renounce their faiths and assimilate instead to the Chinese Communist ideology, and if they refuse are tortured and even killed or abandoned to die as witnessed by a number of former detainees and inside informers.
FOB and its associate member EIFRF took part in several meetings organised during the week.
Along with the plenary sessions, a number of side-events have been organised during the week and FOB, represented by its chairman Atty. Amicarelli, has been there fostering relations with existing partners and making new connections.
Our chairman met with several ambassadors and US representatives including also the speaker of the House Mrs Nancy Pelosi.
It is worth of mention that during the Ministerial, Lord Alton of Liverpool, member of the British House of Lords and notorious human rights advocate, was granted by Ambassador Sam Brownback an award for his work in the FORB field, along with retired Congressman Frank Wolf, described as "the fathers of the freedom of religion and belief movement".
In 2018 a new International Religious Freedom Movement spontaneously came to light during the Ministerial by impulse and suggestion of Secretary of State Mike Pompeo, and of which FOB is proudly part; such movement is continuously growing and giving impressive contribution to the discourse on FORB (Freedom of Religion and Belief) and creating the premises for positive outcomes worlwide.
Many delegates have appreciated the work carried out by FOB, in cooperation with several other like-minded organisations, associate or not to FOB, being FOB a totally secular organisation working with everyone and every group, either religious, spiritual and secular or humanist, being the aim and goal a common one, establishing everlasting freedom for all, which also include the right of the parent(s) to educate the children in the way that they consider appropriate and likewise the right of adult children to choose  their own life paths in accordance with their own beliefs.
In the following months FOB will keep advocating Freedom of Religion and Belief for all, in line with our aims and goals as detailed in FOB's Statute, and in line with the International Human Rights Legislation and following the expectations of the Ministerial to Advance Freedom of Religion.