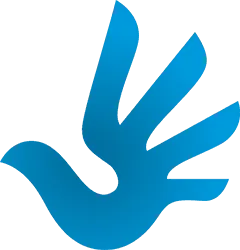 How far can the hatred generated by intolerance towards religious minorities go? The article of which we repropose here below some excerpts provides an eloquent answer. In this case to pay the costs of the murderous hatred of ignorant Muslim crowds are faithful Hindus and Christians, i.e. the faithful of two of the major religions on Earth, in the Islamic world, however, they are often in the minority.
A similar violence with tortures, rapes, murders, forced explantations, concentration camps to "re-educate" the non-aligned, even if hidden by the propaganda and the silence imposed by the CCP, is happening in China to the detriment of minorities not liked by the party, such as the Christians of the Church of Almighty God, the followers of Falun Gong, the Tibetan people, or the Muslims (who are a minority in China) in the region of Xinjiang.
In Russia, on the other hand, intolerance of religious minorities appears to be more mitigated, "limiting" itself to prohibiting cults disliked by the anti-cult exponents of the Christian-Orthodox majority, such as Jehovah's Witnesses, confiscating their property, even that of individual believers, and often condemning them to years of imprisonment on absurd charges of extremism for singing their salms in groups, or reading passages from their Bible.
Of course, Europe and the West are not as obscurantist - or not anymore: see the hunting of heretics, the tortures and burnings the Middle Ages - as some in the Islamic world or in the communist-led Far East. However, the specter of intolerance is tangible and is the subject of numerous rulings that stigmatize its nature.
The manifestations of human cruelty recounted below - which seem anachronistic, but which are unfortunately very frequent - should make each one of us reflect, but especially the anti-cultists who, with their pernicious campaigns (see Alexander Dvorkin, vice-president of FECRIS) foment intolerance and hatred towards minority groups, clamoring for their ban. From banning to burning, the step may not be that long.
---
Sri Lankan Factory Worker Lynched and Burnt by Muslim Mob for Alleged Blasphemy
4 December 2021 — A mob of infuriated Muslims lynched a Sri Lankan man named Priyantha Kumara (49 yrs), who was working at a factory on Wazirabad Road, Sialkot. In the heightened frenzy, hundreds of Muslim men kicked and hit the dead body of Mr Kumara, while taking selfies and sharing them on social media.
Priyantha Kumara was working as a General Manager in Rajko Industries where sportswear and goods are manufactured and had been working there for over 7 years.
From the sound of his name Mr Kumara would seem to be a Hindu and like the existing Christian and Hindu Minority in Pakistan, he would have been suffering a lot of discrimination and constant suspicion. You can read more about Zafar Bhatti a blasphemy convict for whom attempts are being made to make him the first man to be killed under Pakistan's notorious blasphemy laws (click here).
On Friday 3rd December, a large number of co-workers at Rajko dragged Priyantha out of his office incensed by allegations that he had desecrated a wall poster that had the holy name of Muhammed written on it. They say he had then thrown the poster in a waste bin.
The enraged mob which consisted of hundreds of Muslims, beat him to death and then dragged his lifeless body onto the main road where they set it alight. They then threw tyres on top of him to increase the size of the flames.
A main instigator for the attack has been named as Farhan Adrees a worker at the factory who it is said played the central role in instigating and gathering the mob. Rather alarmingly, the gathered mob can be heard chanting slogans such as 'Labaik Ya Rasool Allah' (Here I am at your service, O Messenger of Allah), they can be seen revelling while beating the alleged blasphemer.
Mohammad Talha, cohort of Farhan Adrees during interview on local media said:
"Priyantha tore a poster with an inscription 'Labaik Ya Hussain' (call to prayer and charity and advice to recite Darood Sharif (prayer of blessings to Muhammed that will invoke blessings on the reciter).
"He tore the poster and threw it in a waste bin.
"We watched it and told our foreman that its not right and demanded that our foreman ask Priyantha to say sorry.
"Priyantha went into his office while mumbling.
"We talked to our management and then we all gathered, we cursed him, beat him and sent him to hell."
Muhammad Talha then warned others about what would happen to them for similar blasphemy, he menacingly addressed the camera:
"If anyone desecrates our prophets his head will be cut from his body."
Yesterday (3rd December), Rao Sardar Ali Khan, Inspector General of Punjab Police has confirmed the arrest of the main culprits along with other violent rioters involved in the killing of Mr Kumara. A total of 126 arrests were carried out after police identified culprits via selfies posted on social media.
Pakistan's Prime Minister Imran Khan yesterday tweeted: 'The horrific vigilante attack on factory in Sialkot & the burning alive of Sri Lankan manager is a day of shame for Pakistan. I am overseeing the investigations and let there be no mistake all those responsible will be punished with full severity of the law. Arrests are in progress.'
Today it has been confirmed that at least 900 people have been booked under the Anti-Terrorism Act on behalf of the Ugoki police station Senior House Officer (SHO).
Local witnesses have stated that police stood back and watched while the attack took place.
Pakistani Christians have long describing the dangers they face not only by Islamists but by the general Muslim majority in Pakistan, who are easily lead to kill, maim and destroy when accusations of blasphemy are made. This is not the first nor the last public lynching of falsely accused blasphemers.
One of the most famous extrajudicial murder cases was that of Shama and Shahzad who were accused of blasphemy in 2014 after Shama had been raped by a Muslim Munshi (accountant/manager) for a wealthy landlord. The shame of the rape set the couple to seek freedom from their indentured labour slavery contract, which resulted in them being locked into a storehouse on a field. The Munshi then accused them of blasphemy and led a 3000 crazed mob to rape Shama before her husband, then beat them to near death. The couple where then tied at the wrists and dragged across hard mud behind a tractor, after first having their legs broken so they could not run away. Finally, the couple were burned alive as their children watched. Youngest son suleman watched the burning and minutes after their death was seen on Pakistani TV crying as he explained he saw his parents twitch as they burnt on a brick kiln fire.
Source: britishasianchristians.org (the original article contains images and videos showing the violence of what is reported)