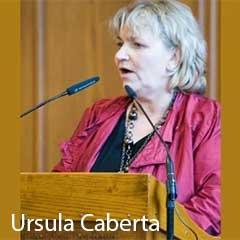 In parts of Germany, to work for the government and for several private companies, or even play violin in an orchestra or obtain a bonus for buying an e-bike, you should declare you are not associated with a certain religion.
by Marco Respinti, December 5, 2020 — Claudia is a violinist. She had started a promising career when she defended her religion, which had come under criticism from certain quarters, in a TV show. Then, all hell broke loose. She started losing job opportunities, and the director of one orchestra she worked with, a personal friend, was threatened until he was compelled to fire her.
Years afterwards, after she had managed to continue with her career trying to overcome the intolerance, discrimination reared its ugly head again. Claudia learned that an ecological bonus may be obtained from the government to buy an e-bike. She applied for the bonus. Her old devils came back with a vengeance when she discovered that, when filling in the application, she should sign a declaration that she was not attending courses or seminars of her religion.
Her name is Claudia Schneider-Kauer, and she is a member of the Church of Scientology in Munich. That is Munich, Bavaria, Germany—not China, or North Korea.
What Claudia encountered was something called a "sect filter," a mandatory declaration intended to exclude members of groups labelled as "sekten," the German derogatory word equivalent to "cults," from working in a variety of sectors. In fact, the "sect filters" have been only applied against the Church of Scientology.
It works like this. In certain regions of Germany, when applying with a job or a contract with the government, you should declare that you "do not use the technology of L. Ron Hubbard" (the founder of Scientology), nor do you attend courses or seminars where this technology is taught. In practice, you should declare that you are not a member of the Church of Scientology, nor are you participating in its activities, not even as an external sympathizer. This also applies to a cleaning lady who wants to clean a public school or office, but in fact many private companies also apply the "sect filter." If they do not, they may never be able to sell their products or services to a governmental agency.
At a seminar on the "sect filters" in Germany, organized as a side event to the 3rd Ministerial to Advance Religious Freedom or Belief (a gathering of Ministers of Foreign Affairs and experts first organized by the U.S. Department of State in Washington D.C. in 2018, and continuing every year), Claudia Sabat, a 51-year-old Peruvian-Italian engineer who used to work in Bavaria, offered a practical example of the perverse effects of the "sect filter." Sabat was a partner in a company that in 2015 bid for a contract to supply trash bins for residual waste to Munich's Studentenwerk, the Student Union, which is supported by the municipality.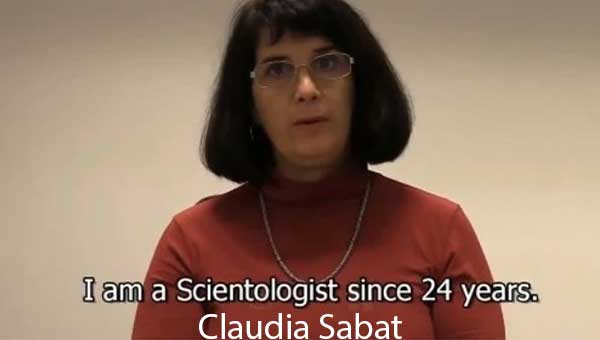 When submitting the bid, Sabat was asked to sign the "sect filter." An active Scientologist, she had to decline. Her partner in the company, a non-Scientologist, ended up submitting the bid through a different corporate body, of which Sabat was not part, with the result that she lost all her investments in the venture. Fed up, Sabat decided to move from Germany to Austria. "Remember, it was about supplying trash bins, Sabat says, not about talking to the students about religion."
It seems that teaching students in general, about any subject, is forbidden to "cultists" in some areas of Germany. Two women who operate tutoring schools, i.e. private centers where students with problems may find additional support outside normal school hours, found themselves in trouble when they were "exposed" as Scientologists. Principals of public schools gathered parents in meetings where they were strongly advised against using the women's services. In these cases, techniques developed by Hubbard to help those who experience problems in learning were used, but these techniques are secular rather than religious, and the women were teaching German, English, and Mathematics, not religion.
Not unexpectedly, this situation reflects negatively on students who happen to be Scientologists, too. "David," a Bavarian second-generation Scientologist, reported at the side event how he was bullied and even physically attacked in two different schools, after teachers of religion and ethics (the latter a subject matter offered to those who opt out of the teaching of Lutheran or Catholic religion) explained to the students that Scientology is an "evil cult."
"Sect filters" are a product of the anti-cult movement, and were invented by an anti-cultist employed by the City-State of Hamburg as a professional anti-Scientology "expert," Ursula Caberta, in 1995. Hamburg adopted the "sect filter" for employees and business dealing with the city, and also recommended its use to local private businesses through its Web site. Scientologists started a good dozen of court proceedings against Hamburg, and consistently won, up to the Federal Administrative Court. In 2017, Hamburg gave up promoting the "sect filter" to private businesses, but is still using it in the city administration—until further lawsuits will eventually stop its use as well.
Caberta lectured about the beauty and benefits of the "sect filter" throughout Germany, and it was adopted in Bavaria and elsewhere. There, again, Scientologists won several court cases. In 2010, a court in Munich ruled that a kindergarten teacher, who had been fired after her ex-husband denounced her as a Scientologist, should be reinstated. In 2019, the Munich Labor Court sided with the director of personnel of the well-known artistic museum and institution Haus der Kunst, who had been fired after 22 years of service following a campaign by anti-cultists and some politicians "exposing" him as a Scientologist. The case was then settled, with Haus der Kunst paying to the Scientologist Euro 110,000 as severance, and allocating to him full pension.
During the course of these cases, several courts concluded that Scientology is a religion. This is important but, as Ahmed Shaheed and Fernand de Varennes, respectively the United Nations' Special Rapporteurs on freedom of religion or belief and on minority issues, wrote to Germany in 2019, discriminating against those who profess a certain belief is illegal under international human rights law, irrespective of whether this belief is religious or merely philosophical or cultural.
In Germany, Scientology is not banned, and decades of surveillance by the Federal Office for the Protection of the Constitution, Germany's domestic intelligence service, instigated by anti-cultists and hostile politicians, have not led to collecting any evidence that Scientology performs illegal activities. As a logical consequence, discriminating against German citizens because they follow the ideas or the "technology" of L. Ron Hubbard, or attend seminars and courses propagating these ideas, is a violation of both the German Constitution and the international human rights conventions Germany is a part of.
The obsession of certain German politicians and activists for Scientology deserves further scholarly study. But it cannot be an excuse for consistently violating human rights. Germany deserves praise for its advocacy of human rights internationally. However, its credibility depends on getting its own house in order first.
Source: Bitter Winter