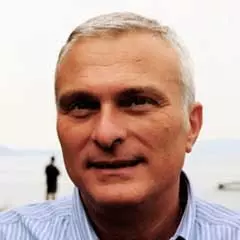 by Steno Sari — "Amoktat", that is, the act of a madman. With this simple label, Hamburg police shelved the March 9 killing of seven Jehovah's Witnesses inside a Kingdom Hall. A fact that is difficult to understand and of which many details and motive are not known.
However, some known elements lead us to some initial reflections.
First: The chosen place. A building dedicated to worship where men, women and children had gathered to pray together and share the Holy Bible's message of peace and Christian love. A place of welcome upon which the unstoppable violence of Philipp F. was poured, determined to erase that place, a symbol of religiosity and the right of everyone to peacefully profess their beliefs. An attack on freedom that prompts us all to consider ourselves targets of those who think differently from us and know no other language than oppression and violence.
Second: the killer was a former Witness. A harmless-looking young man who killed with the gun he regularly held. A licensed lunatic, then. Perhaps there is no specific red code, to signal a psychiatric illness.
But one can question whether there are effective and regular checks on the mental condition of those who are allowed to carry a weapon on a bus, in the street or in a restaurant, places where we would like to feel safe. Recent cases in the Italian news, however, raise legitimate fears that a trivial misunderstanding with a neighbor or ex- fiancee could easily result in a tragedy.
Third, the role of the mass media. One must wonder how an information tool can be prevented from becoming an accomplice in spreading unwarranted suspicions and fears. Often religious minorities are the ideal subjects to raise social alarms because they are not well known. This triggers a perverse mechanism where the press sometimes plays a cynical and irresponsible role. Ignorance of the other breeds suspicion, which in turn fuels prejudice that leads people to believe accusatory and sensationalist news is plausible. It can thus happen that the media, in order to "sell" the news better, colors the facts with alarming stigmas such as ""cults" and "adepts" instead of "religion" and "worshippers" by talking about defenseless victims being second-class because of the actions of a madman. I believe that one cannot verbally attack others (especially if they are weak subjects such as a peaceful and respect-worthy religious minority like Jehovah's Witnesses) without wondering if this violence will be picked up by anyone.
We cannot absolve ourselves by covering everything with the simple label "Amoktat." We cannot throw the stone and hide our hand, knowing that around us someone will pick up that stone sooner or later.
"You might not be responsible for the situation you are in, but you will become responsible if you do nothing to change it" (Martin Luther King).