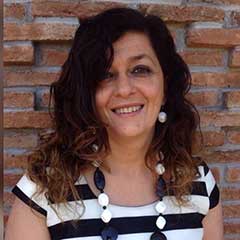 She is Full Professor of Ecclesiastical and Canon Law and Confessional Rights at the Department of Law of the University "Federico II" of Naples, and in charge of Ecclesiastical Law at the University of Calabria.
She is the Director of the scientific magazine "Law and Religions"; she is a member of the founding and steering committee of the "Monitor Ecclesiasticus" Nova series; of the magazine "Democracy and social rights", as well as of the Editorial Committee of the Collection of the Department of Jurisprudence of the University of Brescia, published by Giappichelli, and of the Marco Polo Series published by the Scientific Editorial and of the international magazine "L'année canonique".
She is the author of four monographs and numerous articles devoted mainly to the relationship between secularism and religious freedom in a comparative perspective, the incidence of the religious factor in migratory dynamics, as well as the problems concerning the relationship between Islamic law and Western law, relating to the law family, the principles of Islamic finance and economics and the legal status of women in religious rights
.