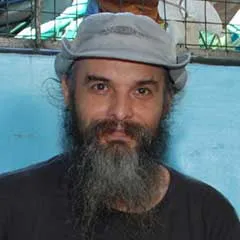 International precedents support a religion-based claim for Jaroslav Dobeš and Barbora Plášková.
Fourth in a series of four articles. Read article 1, article 2 and article 3.
by Massimo Introvigne and Alessandro Amicarelli — The first three articles of our series presented two conflicting, irreconcilable narratives about Jaroslav Dobeš and Barbora Plášková, who are currently detained in the Immigration Detention Center of Bagong Diwa, near Manila, in circumstances international NGOs have described as unsanitary and dangerous. Plášková was separated from her son, who is also in the Philippines, when he was ten months old, and has been able to see him only twice during her six years of detention.
According to the authorities of the Czech Republic, the rituals of "unhooking" in the Guru Jára Path performed by its leader Dobeš with the assistance of Plášková, which as we have explained were based on ritual intercourse within a framework of sacred sexuality rooted in the Tantra, amounted to rape in the case of at least one woman, for which a final decision has been rendered sentencing Dobeš and Plášková to jail terms respectively of five and a half and five years.
The Detention Center of Bagong Diwa, Philippines during the visit by Human Rights Without Frontiers
---
According to the followers of the Guru Jára Path, including several hundred women who went themselves through the "unhooking" ritual, those who submitted to the sex-based rite did it voluntarily, fully knowing what it was all about, and reconstructing a ritual that should be understood within the context of the movement's worldview as "rape" is ridiculous. They are also persuaded that in the heated climate created by the media and some politicians, depicting the Path as a "cult of sex," obtaining a fair trial for the defendant in the Czech Republic was impossible, and indeed the defense lawyers complained of several gross violations of their rights. Indeed, these violations attracted international attention, and were mentioned in the last yearly report by the U.S. Department of State on religious freedom.
The Path continues to exhibit Astrofocus Art, the artistic expression of the teachings of Guru Jára
---
On December 15, 2015, the Department of Justice of the Philippines rejected Dobeš and Plášková's request for asylum. On August 1, 2017, and June 4, 2021, the Office of the President rejected appeals filed by Dobeš and Plášková, who have now submitted a petition for review.
The crux of the matter is whether Dobeš and Plášková are simply fugitives from justice sentenced for sexual abuse, in which case they obviously do not have a right to asylum, or have been persecuted and unjustly sentenced in their home countries because of prejudices against their religion.
By accepting the first narrative, the Department of Justice and the Office of the President in the Philippines chose the simpler but perhaps not the most correct path.
With very few exceptions, unpopular religious leaders who are in a situation of discrimination and persecution are not sentenced for being the leaders of a religion, which would immediately identify the decisions as violations of internationally accepted principles of freedom of religion or belief. They are sentenced for something else. The question is whether this "something else," in fact, functions as a pretext to judge and prosecute the defendants' unpopular religious beliefs and practices.
Living quarters in the ashram in Siargao, Philippines
---
There are several international precedents where refugees have obtained asylum notwithstanding, and in some cases because of, the fact that they or their religious movements were accused of common crimes.
There are several hundred decisions in democratic countries concerning refugees from China who are members of Falun Gong and The Church of Almighty God. These movements are accused by the Chinese authorities of common crimes such as instigations to suicide, violence, and even murder. Courts in the United States, Germany, the United Kingdom, Canada, Australia, New Zealand, Finland, Sweden, France, and Italy have stated that these accusations are false and fabricated by the Chinese regime, and that applicants cannot conceivably receive a fair trial in China, and have granted asylum to the refugees in the democratic countries where they have fled.
There is also one case that is so similar to the one of Dobeš and Plášková that it can hardly be ignored as a precedent. Gregorian Bivolaru, a Romanian citizen, is the founder of MISA (Movement for Spiritual Integration into the Absolute). Although there are differences between the two groups, MISA, like the Guru Jára Path, teaches a Tantric journey that involves rituals and practices based on sacred esotericism.
Bivolaru was accused of sexual abuse of a 17-year-old girl and sentenced to a six-year jail term in Romania. While awaiting trial, in 2005 he decided to flee his native country and escape to Sweden, where he was arrested again following a request from the Romanian authorities. However, the Swedish Supreme Court by a decision of October 21, 2005, rejected a Romanian request from extradition and ordered the immediate release of Bivolaru, believing that his prosecution was motivated by his religious ideas, and the Romanian judges had misinterpreted his teachings about Tantrism and sacred sexuality. In 2006, Bivolaru was granted asylum in Sweden. His subsequent legal cases are irrelevant for our argument here.
Gregorian Bivolaru
---
The Bivolaru case is a classical example of a leader of an unpopular group with teachings about sexuality who was detained and sentenced allegedly not because of his religion but because his Tantra-based practices were misconstructed as sexual abuse. The Swedish Supreme Court concluded that within the context of MISA "participation in the [sexual] activity reflects a religious belief," and that a leader exposed by the Romanian media as operating an "evil cult" "cannot expect to have a just trial there."
There are serious reasons to believe that exactly the same happened to Dobeš and Plášková in the Czech Republic—which, like Romania, is a post-Communist country slowly coming to terms with religious liberty, and where a group whose teachings include sacred sexuality may hardly be understood. Nor can its leaders expect a fair trial.
There is another reason why the Philippines should consider granting a religion-based asylum to Dobeš and Plášková. They have been in a detention center in the Philippines since 2015, and they have spent there more than the jail terms they have been sentenced to in the Czech Republic. However, the Czech authorities will not credit this detention period against the term they should serve in Czech jails (unlike in the German system, where this would be possible). This means that, if they are deported to the Czech Republic, they should serve another five and a half (for Dobeš) and five years (for Plášková) in jail, in addition to the more than six years they have already spent in a detention center in the Philippines, which would be another violation of their human rights.
Dobeš in the detention center in the Philippines
---
For all these reasons, we believe that the Philippines should finally serve the cause of human rights and justice, also consider the humanitarian reasons involved, and grant asylum to Dobeš and Plášková.
This article was published also on Bitter Winter.